We offer operating leasing solutions to stakeholders of the satellite industry

.
Focus is on satellite communication reception equipment for satellite service operators and end-users. Global reach with operations based in Geneva/Switzerland, London/UK and Miami/USA.
---
Team is led by satellite and financing experts

.
The DNA of our SQUAD is a fine tuned global expertise 'assemblage' in both lifecycle management of maritime and land satellite telecom technologies combined to a unique lifecycle financing and leasing solution's competence.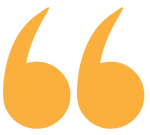 Innovative solution providers like SatLease Capital are enabling industries to use leading-edge technology to respond to some of the biggest global challenges."
Mike Carter
President, Enterprise at Inmarsat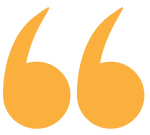 Our partnership with SatLease Capital will enable us to further serve our clients, particularly those that are not interested or able to make large hardware investments in order to access the latest in satcom technology."
Wesley Tham
CEO at Blue C Mobile
Quotation?
Fill in the form and someone from our squad will be in touch shortly.
SatLease Capital © Société Anonyme au capital de CHF 100.000. Inscrite au Registre du commerce de Genève sous le numéro CHE-250.092.442