SATLEASE CAPITAL
Protect your working capital.
In other words, we finance the satellite telecom industry.
Innovative solution providers like SatLease Capital are enabling industries to use leading-edge technology to respond to some of the biggest global challenges."
Mike Carter
President, Enterprise at Inmarsat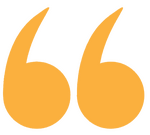 Our partnership with SatLease Capital will enable us to further serve our clients, particularly those that are not interested or able to make large hardware investments in order to access the latest in satcom technology."
Wesley Tham
CEO at Blue C Mobile
OUR SERVICES
Equipment financing.
OPERATING LEASE: Use the equipment, trade it in later for newer, upgraded assets or purchase the equipment at the determined fair market value at the end of the term. These leases typically have the lowest monthly payment.

MASTER LEASE AGREEMENTS: Enjoy the freedom of revolving acquisitions through a master lease agreement, utilising one over-arching agreement that covers all leases and financing with SatLease Capital. Upgrade your equipment or software and add new assets to your master lease agreement under different schedules at any time, without additional negotiations — and only one monthly payment.

USAGE-BASED SOLUTIONS: Match payments to actual usage through a custom, needs-based financing solution. Leverage a data-rich approach to managing and tracking your assets.
OUR SERVICES
Infrastructure capital investment.
Purchasing network infrastructure is a vital part to growing your business but return on investment can often be difficult with a single, significant upfront purchase – match the cost of this investment to your pace of customer onboarding.
OUR MISSION
Do you keep searching for capex financing?
We believe that technology investment should enable every organisation to be more effective, efficient, and sustainable– not a challenge for the bottom line or a drain on financial resources. Over 60% of traditional financing requests in the satellite telecom equipment segment are declined. Not with us.
THE LATEST BUZZ
Newsroom.
For press inquiries, please contact press@satleasecapital.com
Say hello.
Fill in the form and someone from our squad will be in touch shortly.
---
OUR TEAM
Who's behind SatLease Capital?
---
The Squad
.
The DNA of our SQUAD is a fine tuned global expertise 'assemblage' in both lifecycle management of maritime and land satellite telecom technologies combined to a unique lifecycle financing and leasing solution's competence.
Say hello.
Fill in the form and someone from our squad will be in touch shortly.